13 Nov

Become the ultimate freelancer with these top startup skills to learn in Lockdown 2.0

As our lives are paused once again and we're left staring at four walls for another month, Sidekick Network have compiled a list of desirable skills that most start-ups need in 2020, as we move towards 2021 and as the world continues to change direction.

As discussed in our previous blog post, 2020 has reflected the need to innovate and change the way we live our lives. We hope this gives you some ideas to adapt!
Software Development
Today the tech industry is booming, more than ever. There are more apps and platforms than we know what to do with. The sheer choice of tools and social Apps is mind boggling. With around 1800 startups coming into existence each day across the UK, a large proportion of these will have software at their core. So perhaps you'd like to improve your skills or maybe even start a new career as a programmer. If so then understanding how software works along with the different languages and their uses will get you far. We even did a short animation about the history of software. So dive on into the world of coding, if you dare!
Python is one of the many languages that we recommend starting with if you want to understand the principals to backend development. It's quite simple to learn and easily read. You can even try these projects for Python beginners.
Unsure if Python is for you? Have you ever used Instagram? How about Google? We thought so. In fact, Python was the language Google App Engine was originally designed for. Even NASA uses Python in its Integrated Planning System as a standardised scripting language. Thus, making it a great go-to as a freelancer for web and internet development (frameworks, micro-frameworks and advanced content management systems), scientific and numeric computing and desktop graphical user interfaces (GUIs).
However, there are plenty of other programming languages to choose from. HTML is an example used by the likes of Apple; JavaScript is used by LinkedIn and PHP is used by Facebook. The more you learn, the more you'll earn!
There are also many tutorials on YouTube which can teach you everything you need to know. However, if you prefer learning in a class-format, you can check out some of these websites which offer a range of courses on various programming languages like the ones discussed, plus many more.
Data Analysis
In the 21st century, we live in an age where we're overloaded with data. We have more data than we know what to do with and in the last two years alone, 90% of the world's data has been created. That's 2.5 quintillion bytes of data produced by humans every day. So the bottleneck is making sense of all this data. To a startup, understanding consumer metrics and behaviour patters can completely alter the way they design and position their product. You might think that to understand data and data analysis you need a technical or scientific background, however that's not the case. Lots of us use data analysis tools without even realising and so it can be a great field to dip your toes into so that your design or development decisions are well informed.
So if you're a freelancer who really wants to stand out from the crowd, having the skills to uncover trends and business insights will set you far apart from the rest.
Data analysts are primarily responsible for gathering data from primary and secondary sources, such as a company's website or product; then analysing and interpreting results using standard statistical tools and techniques.
This helps companies uncover patterns and trends and is particularly relevant in today's climate as company's struggle to adapt to the new, empowered consumer.
This understanding of data has many applications, which is why it's useful to be in the know. We recommend starting with Google Analytics. This is a go-to platform for start-ups as it helps them to easily understand customer data. However, this only provides the basics of analytics.
If you want to go further, you need to consider learning a programming language, such as Python, which we mentioned before, and learning the basics of data visualisation through Tableau. Tableau is used by larger organisations and therefore is an incredible skill to obtain.
The wonder of the modern world means that you can obtain all these skills from the comfort of your own home, sat in your pjs.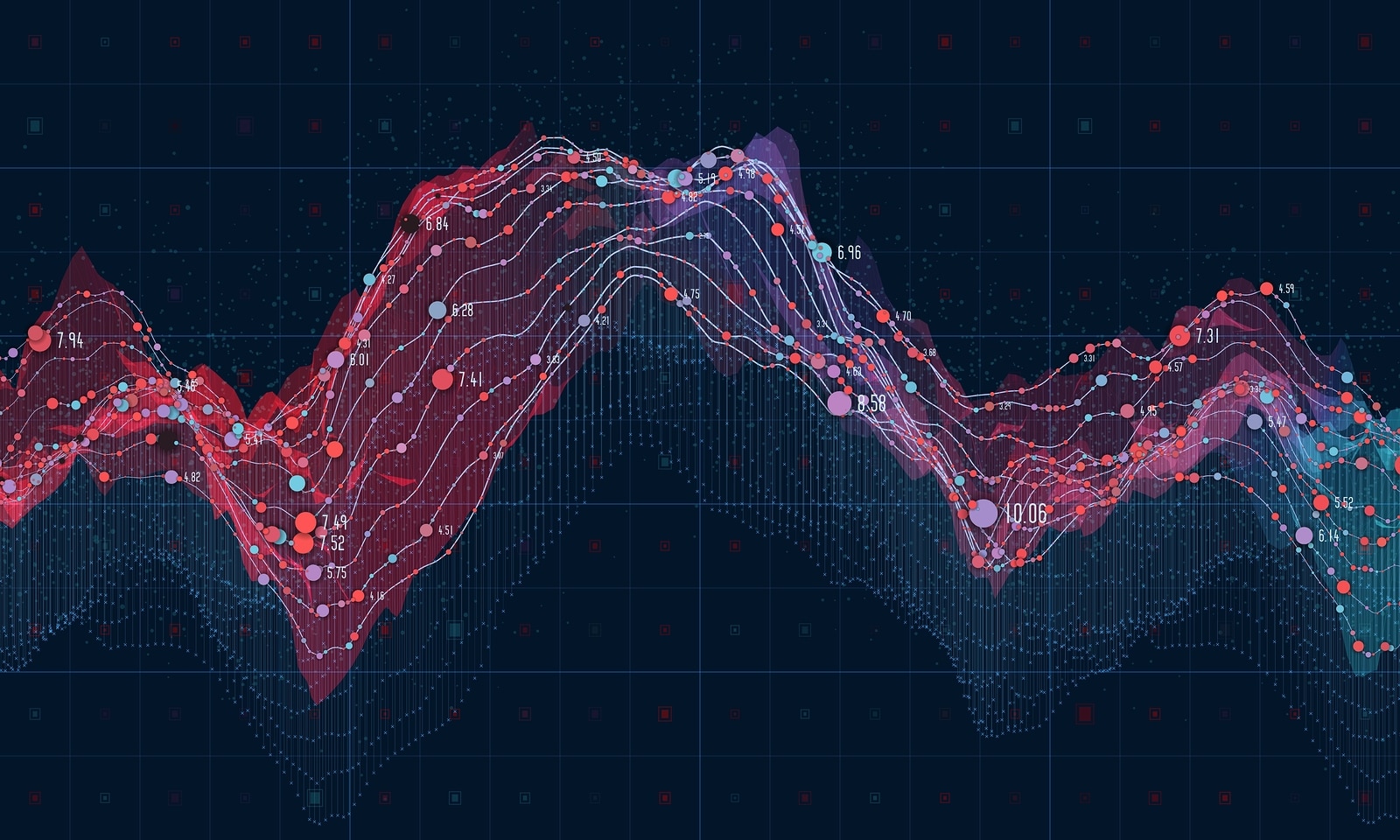 SEO Strategy
Learning the ins and outs of becoming an SEO specialist is another way to bolt on skills to your resume and quite literally rank higher than your freelance competition. SEO (search engine optimisation) allows you to increase the quantity and quality of traffic to an organisation's website. It's important to note that this is purely organic and doesn't include forms of paid advertising. As an SEO Specialist, you will mainly need to learn how to apply SEO to a website and create content that steers your audience to a specific place, this might be to sell a new promotion, to offer a new service or simply for brand recognition. This website provides some tips and tricks for SEO writing.
Once you enter the SEO rabbit hole, there may be no turning back as you realise how much of an effect the smallest choices can have on your website's performance. Therefore understanding how to write and create content that aligns with good SEO practices to attract the right clients, is gold dust. This applies to any copywriter or content creator who wants to either improve their own portfolio site or offer more skills to their clients.
Improving a company's competitiveness and maintain relevance is paramount to survival in our digital age, so it's well worth the time and effort.
Adobe Creative Cloud
You've all heard of it. You've all had a go at Photoshop or a similar tool when you made that birthday card for your nan. Adobe is probably one off most renowned creative tool kits, made famous by the likes of the Kardashians and influencers around the world who make the odd beauty faux pas, by DIY photo retouching.
The great thing about Adobe Creative Cloud is that the platforms actually offer their own tutorials where you can learn as you go along. LinkedIn also offers a range of their own Adobe tutorials where you can take quizzes and earn skilled badges to show off to potential employers or clients.
Alongside this, Adobe is so popular that the YouTube tutorials are endless.
However, it can be an expensive subscription if you're starting out as a freelancer, unless you've made the most of your student benefits.
We've heard a lot about a similar software called Affinity which is a cheaper alternative to Adobe as you only pay a fixed cost for each platform. However, we can't comment as we are yet to try it. But, if you've tried it, we'd love to hear your thoughts on it in the comments below!
If you can learn Adobe Creative Cloud, you have an array of creative jobs to choose from. Whether you want to work in film, marketing, graphic design; it really is the skill of all skills which both start-ups and major companies regularly require freelancers for.
It's also super rewarding, not only as a job but as a hobby too. Check out some of the images below for some inspiration as to what you can create.
Photography
Everyone's a photographer nowadays. With the new iPhone cameras better than an early 2000's Nikon, it's easy to see how.
Whilst it's all well and good being able to take the 'perfect' selfie, capturing a product for a marketing campaign is something else.
It is not just about the product. It's about the lighting, the background, the colours and more. It's how you represent a product, not just how you capture it. Companies want their campaigns to tell a story.
So, get yourselves outside and use your camera to tell us a story of empty streets and busy supermarkets; panic buyers and binge-watchers. Show us your lockdown 2.0 story!
You can even set up a DIY home studio. Check out this video for some cheap, easy and creative ideas to practice your photography skills at home.
You can also check out some examples of lockdown inspired images below.
Social Media
There is a lot more to social media than meets the eye.
Understanding and knowing how to use various social media platforms is important for any freelancer to bring to a start-up or a conglomerate. Understanding different consumer groups is also key.
As consumers continuously adapt and evolve, the audience for each platform shifts. Take Facebook for example, it was all the rage for teenagers not too long ago; now, it's seen as the social media platform 'for the parents'.
Then, more recently, along came TikTok. Millennials were repulsed by the idea of TikTok originally as Gen Z dominated the platform. But in March as lockdown took hold, millennials gave in. Now, they're hooked.
More and more companies are looking to hire social media experts who know how to use these different platforms to target specific audiences.
This is a straight forward skill to learn, especially if you already use social media; which lets face it, you probably do. But try and delve deeper. Create your own TikTok. Check out the analytics from your Instagram posts. Gain a greater understanding of what each consumer group wants and needs.
As social media is the cheapest, easiest and most effective way to market in 2020, it is probably the most beneficial skill of all for freelancers to jump on board with.
It is also worth brushing up on your influencer marketing knowledge. Take Addison Rae for example, a young girl simply dancing and having fun on TikTok, who later turned into a major influencer on the platform partnering with huge brands such as American Eagle.
Therefore, influencer outreach is a huge plus to your social media marketing skills and something that many companies simply don't have the time for. Making experienced and knowledgeable freelancers a key ingredient to their business.
Any other skills you've learnt in 2020 and recommend, let us know in the comments section below.
Also, for all the freelancers reading this, keep checking out our website and social media pages for an exciting announcement, coming soon, designed specifically for you!